CURRENT/UPCOMING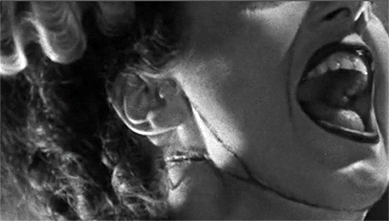 That Monster
An allegory about the human subjects that capitalism produces.
Video, with music and without music...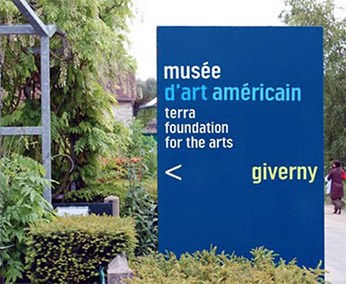 Senior
Advisor, Terra Foundation Summer Residency
Giverny, France,
July 2019
New posting on the Text/Interview page of website:
Reign of the White Glove by Jeffrey Stuker.
A new analysis of the Harry Winston, Inc. project from 1990.
In Effects, No. 1, January 2018
Edited by Christopher Page and Orlando Reade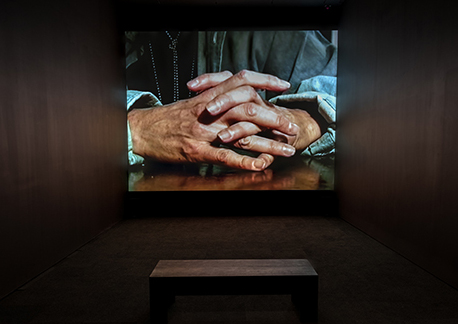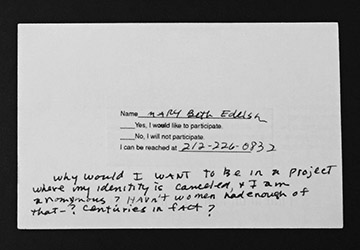 June 23-December 14, 2018
The Conditions of Being Art: Pat Hearn Gallery and
American Fine Arts, Co. (1983-2004)
Opening Reception June 23rd, 2-5pm
Annandale-on-Hudson, New York
[includes an inadequate history of conceptual art, with archival material.]
October 1, 2017-February 4, 2018
Musée d'art moderne et contemporain, Geneva
An exhibition organized by Paul Bernard, Lionel Bovier and Julien Fronsacq
[Includes
Model Pleasure V
, a new acquisition by MAMCO, Geneva.]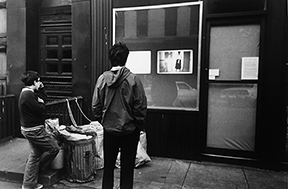 A conversation with Silvia Kolbowski
167
Rivington
Street, New York
[A discussion with Josephine Graf about storefront-related projects from the 1990s]
Audio now available on Text/Interviews section of this website.]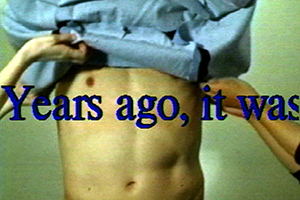 November 3 - December 10, 2017
167 Rivington
Street, New York
[Group exhibition; Includes the 2000 video,
Sevenx7.
]
"Window displays are still very much with us - as evidenced by Sara Deraedt's
terrific 2016 photograph of a vacuum cleaner seen through glass -- and the exhibition
ends without exploring virtual presentation strategies. Instead it leaves us with
Silvia Kolbowski's riveting and prescient video, shot in 2000, in which she asks
Orchard Street store owners whether they think the ultra-chic Lower East Side
clothing shop Seven will change the neighborhood."
Anne Doran,
Collector Daily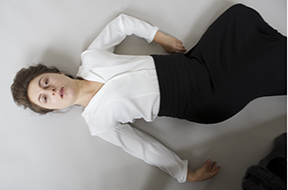 This Monument Which is Not One
[Screening of
A Few Howls Again
and
Like a Clap of Thunder)
Harvard University,
Senior Loeb Lecture
Art, Design, and the Public Domain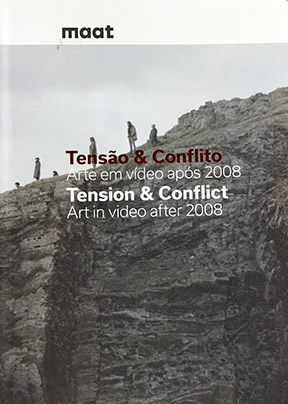 12 September 2017 - 19 March 2018
Co-curated by Pedro Gadanho and Luisa Santos
[The exhibition includes
A Few Howls Again
and
Like a Clap of Thunder
.]
"
Video Art after 2008
focuses on an exceptional selection of artistic representations
[22] which,
with unusual eloquence, have resorted to video as a means of registering
the impact and
consequences of the 2008 global financial crisis."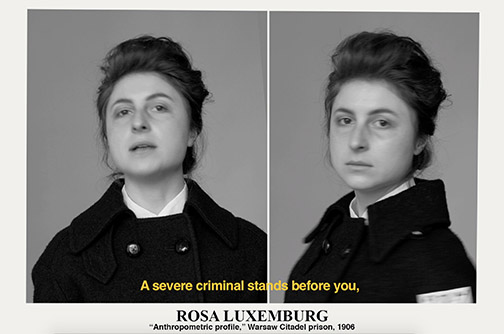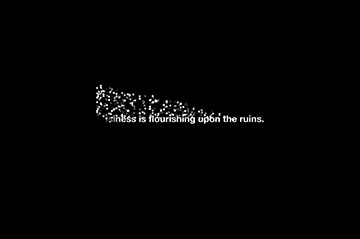 23 May 2017 - 10 June 2017
That I am reading backwards and into for a purpose, to go on:
Curated by
Magdalyn Asimakis
,
Jared Quinton
, and
Alexandra Symons Sutcliffe
[The exhibition includes
A Few Howls Again
and
Like a Clap of Thunder
.]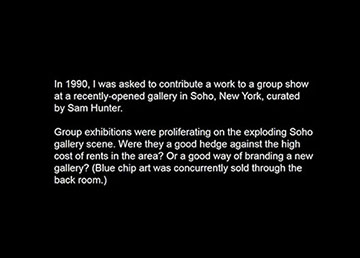 FRAME BY FRAME
Callicoon Fine Arts
A group exhibition with works by Etel Adnan, Cy Gavin, Kahlil Irving, Silvia Kolbowski,
Jumana Manna, and Ulrike Müller
Opening reception: Thursday, May 25th, 6 to 8pm
[Includes "Missing Asher."]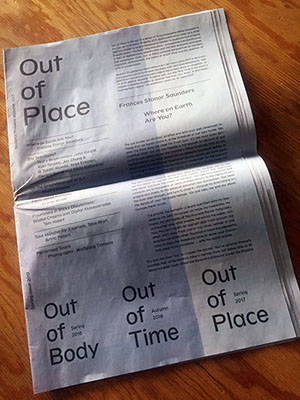 a short text included in
Out of Place
, a publication
of Skulptur Projekte Munster, Spring 2017,
distributed by
frieze
. Now on the texts/interviews page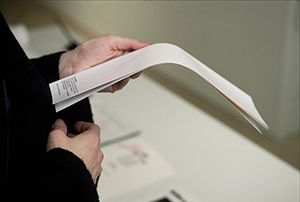 You May Add or Subtract from the Work:
On the work of Christopher D'Arcangelo and Michael Asher
[The exhibition includes my 2017 video loop, "Missing Asher.".]
http://makcenter.org/programming/you-may-add-or-subtract-from-the-work/
Critics' Picks,
Artforum:
In 1977, artist Christopher DArcangelo placed a blank centerfold in the journal of the Los Angeles Institute of Contemporary Art along with a note suggesting that readers paste the insert to the institutes walls. Blank would meet blank: The artist exhibiting there at the time was Michael Asher, who, as usual, hung nothing, but instead hired folks to spend their days in the gallery at four bucks an hour. From that historical intersection comes this shows historicizing axis. Curators Simon Leung and Sébastien Pluot present original scholarship on Asher and DArcangelo, including video interviews conducted by Pluot and Dean Inkster with the likes of Benjamin H. D. Buchloh and Lawrence Weiner; vintage ephemera; and copies of Ashers collected writings, and a 1978 Artists Space catalogue in which DArcangelo had his name replaced by blank space. Recent works by Dorit Cypis, Ben Kinmont, Emilie Parendeau, and Silvia Kolbowski each reflect an explicit engagement with one of these influential artists.
Kolbowski's video Missing Asher, 2017, for instance, relates her hunt for a previous homage to the artist and presents her droopy 1990 brochure of Asher quotes. DArcangelo and Asher would likely have appreciated such recursions. In their way, they both insisted that artworks and art history dont make themselves. DArcangelo once exhibited an hourly accounting of his day job refurbishing lofts. Thus, the curators prominent placement of the Working Artists and the Greater Economy (W.A.G.E.) poster Wo/Manifesto, 2014, the last line of which reads W.A.G.E.DEMANDS PAYMENT FOR MAKING THE WORLD MORE INTERESTING. Clearly, its not enough to muse over the variously inequitable conditions of display, nor to top up the slim honoraria of art workers with the vague benefits of brand recognition. The four dollars an hour paid to Ashers participants, adjusted for inflation, meets the W.A.G.E. standard for performers. Rare is the artist today who could say the same.
2nd Annual Brabson Filmmaker Lecture
Sam Fox School of Design & Visual Arts
Washington University in St. Louis
Organized by Monika Weiss
Screening of
A Few Howls Again
at
Northwestern University Block Museum of Art
The Gay Left: Homosexuality in the Era of Late Socialism
Together with Bruce LaBruces
The Raspberry Reich
, 2004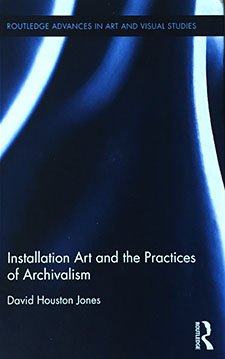 Installation Art and the Practices of Archivalism
David Houston Jones, Associate Professor of
French Literature and Visual Culture at the University of Exeter, UK
With an extensive analysis of
After Hiroshima Mon Amour
,
"The Relational Archive: Silvia Kolbowski and Eija-Liisa Ahtila."
Find book here (cut and paste):
https://www.routledge.com/Installation-Art-and-the-Practices-of-Archivalism/Jones/p/book/9781138777422
Another article by David Jones on
After Hiroshima Mon Amour,
"
The inadequate archive:
ethical remaking in Silvia Kolbowskis
After Hiroshima mon amour
,"
can be read here (cut and paste):
https://ore.exeter.ac.uk/repository/bitstream/handle/10871/15818/Kolbowski%2c%20Raad%2c%20Hiroshima%20-%20FCS-DHJ-accepted%20archived.pdf?sequence=6&isAllowed=y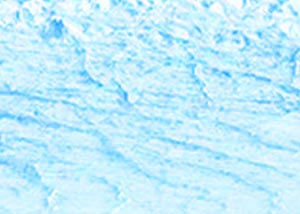 Just what is it that makes today's museums so different,
so appealing? Notes on a Museum of Resistance
My contribution to the "Returning" online platform at
San Francisco MoMA, by Grupa O.K.
http://openspace.sfmoma.org/2016/03/silvia-kolbowski/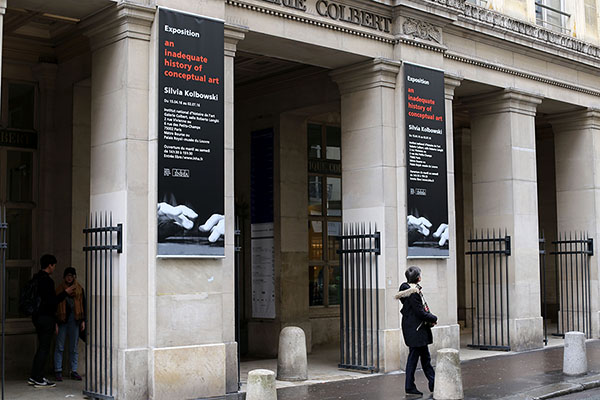 an inadequate history of conceptual art
Institut national d'histoire de l'art
Galerie Colbert, salle Roberto Longhi
Une table ronde autour dan
inadequate history of conceptual
art
se tiendra en salle Walter Benjamin le vendredi 15 avril à 11 heures
et réunira, autour des notions darchives, de mémoire et dexpérience,
Silvia Kolbowski, Sébastien Pluot, Larisa Dryansky et Johanne Lamoureux.
[ Curated by Johanne Lamoureux; Poster: Marc Riou]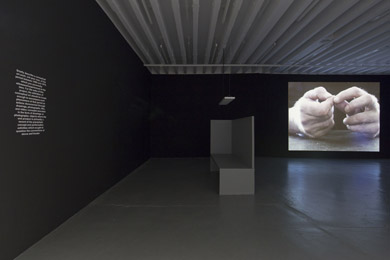 EXTENDED THROUGH FRIDAY, FEBRUARY 19, 2016:
The first full installation of
an inadequate history of conceptual art
in New York since its first installation at American Fine Arts in 1999.
88 Eldridge Street, New York
January 10th through February 7th, 2016
"This exhibition brings together work that, in various ways, might be understood
as placeholders: for objects withdrawn for legal or political reasons; for absent bodies;
for anticipated content; for unfulfilled desires or needs; for the otherwise forgotten; for
those who choose to drop out; or simply because a surrogate was good enough."
[Photo, top: Stephen Faught; Photo, bottom: Dushko Petrovich ]
Lecture:
Dead Subjects Speak
Carnegie Mellon School of the Arts
Tuesday, December 1, 2015, 5pm
http://www.cmu.edu/art/lectures/index.html
A discussion at Cabinet Magazine
The Magazine as Medium 2: The Questionnaire
Panelists: Hal Foster and Silvia Kolbowski
What is the avant-garde? What constitutes political art? What should Latin

American art be? These are just a few of the questionnaires issued by

editors from the late nineteenth century through the present in publications

ranging from La Révolution Surréaliste to the Partisan Review to Artforum.

This evening's panelists will examine both the impulse to issue questionnaires

and their relationship to aesthetics: Hal Foster will discuss several

questionnaires from October on visual culture, the contemporary, and recessional

aesthetics, while Silvia Kolbowski will focus on the difference between the

questionnaire on feminism she issued in October in 1995 and her use of the form

in the context of her installation an inadequate history of conceptual art.
Location: Cabinet, 300 Nevins Street, Brooklyn
FREE. No RSVP necessary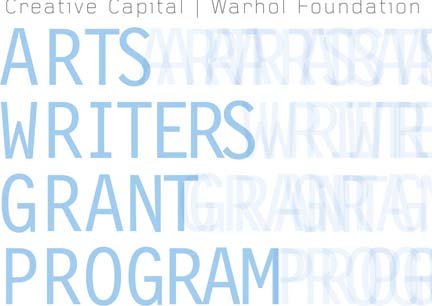 2014 Grantee of the Creative Capital/Warhol Foundation Arts Writers
Program for blog category
www.artswriters.org/grantee/silvia-kolbowski/

A conversation with Silvia Kolbowski
by Chrysanne Stathacos and Susan Silas
http://www.mommybysilasandstathacos.com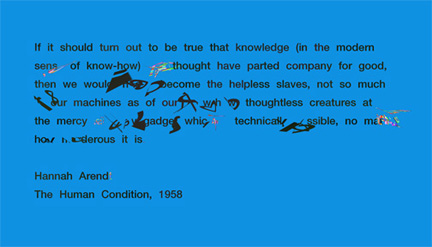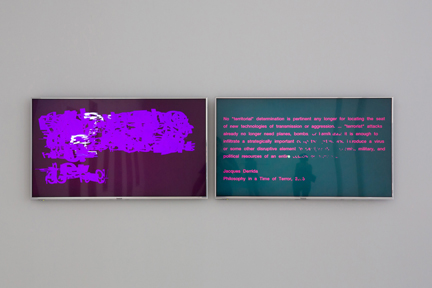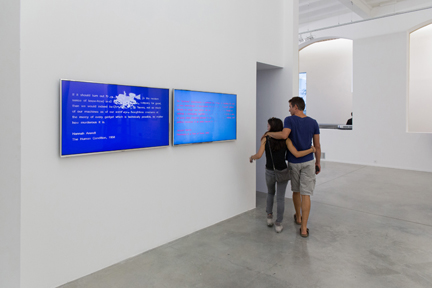 Exhibition: "A Letter Always Arrives at its Destination"
Centre de Culture Contemporaine - Montpellier
July 18, 2014-September 21, 2014
Co-Curated by Franck Bauchard and Sebastien Pluot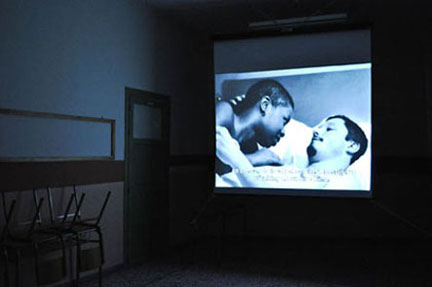 Mona Hatoum, Adela Jusic
, Silvia Kolbowski, Paky Vlassopoulou
Curated by Kostas Stasinopoulos
Syros International Film Festival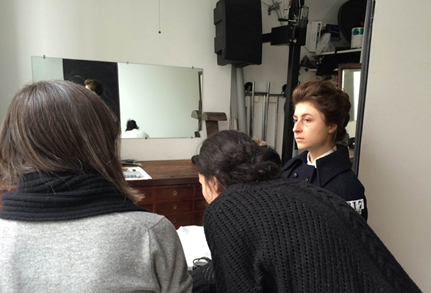 Above: Production still from upcoming video project on Rosa Luxemburg (March).
Lecture: After Hiroshima Mon Amour
April 7, 2014
Department of the History of Art
University of Pennsylvania, Philadelphia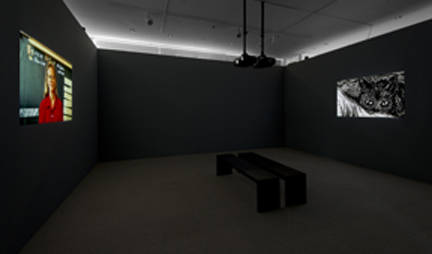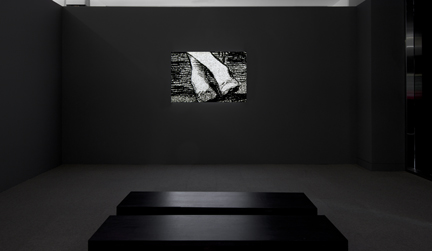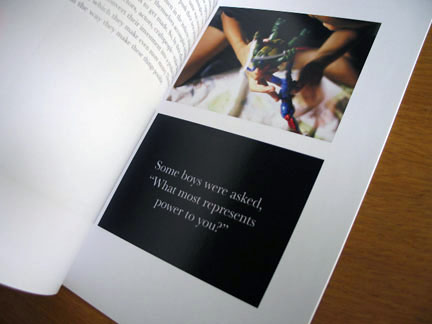 "Take It or Leave It: Institution, Image, Ideology"
Above: Proximity to Power, installed in Take It or Leave It. P2P can also be found in book form.
February 9, 2014 - May 18, 2014
10899 Wilshire Blvd
Los Angeles, CA 90024
Co-Curated by Johanna Burton